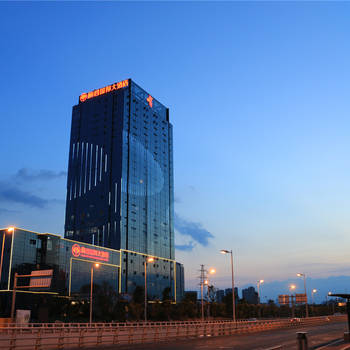 The Plum Garden International Hotel is a great choice for guests looking for accommodation in Fuzhou, having been recently opened in 2016. Free in-room Wi-Fi and convenient access to the Financial Street Wanda Plaza Area make this hotel a fantastic choice.
Traveling to the hotel is easy with Fuzhou Railway Station located approximately 9km away and Changle International Airport roughly 41km away.
At the end of a busy day, travelers can unwind and relax in the hotel or go out and enjoy the city. Travelers requiring pickup service can book this directly through the hotel. Guests of this Fuzhou hotel can make use of the free parking facilities.
Germaphobes can rest easy - the level of cleanliness is highly rated at this hotel. This hotel is particularly popular with those traveling on business.